Copier Repair Miami FL
– High Quality Services by Clear Choice Technical Services
When you want your business to succeed, getting the best copier brand is not enough. You also need the most reliable service provider to make sure your business won't suffer from any downtime due to equipment troubles. Clear Choice Technical Services is the name you can trust to provide you with fast, guaranteed services anytime, anywhere.
Copier Leasing Miami FL:
When You Want the Best Deal, Choose Clear Choice Technical Services
Nowadays, copier leasing is the choice of many businesses and commercial industries all over the world. Copier technology has given the business world an edge in production with its multiple functions and speed. At the same time, a lot of companies are choosing to lease since they can manage their finances better with fixed monthly leasing expenditures.
We've got the best leasing options at Clear Choice Technical Services. With us, you can benefit from the following:
Low cost. Prices for the world's most prestigious copier brands that you won't find anywhere else.
Flexible payment terms. You get to choose the payment option that suits your budget the most.
Easy copier upgrade. You can continually take advantage of the latest technological advancement in copiers without making any purchase.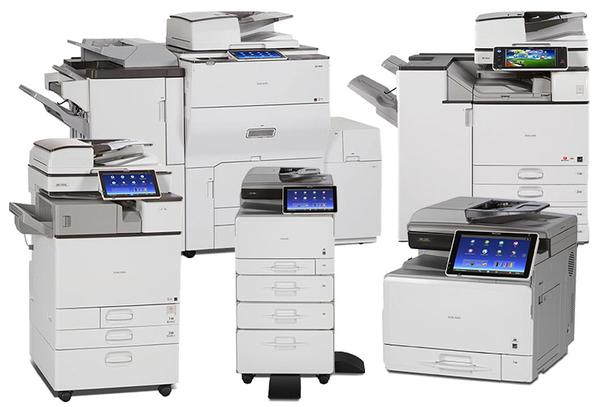 What's more, we are backing up your decision with the best maintenance service. With our service agreement, you are guaranteed to receive the following:
Quick Response Time
Service by Expert Technicians
Unlimited Service Calls without Extra Cost
Excellent Customer Assistance
Copier Machine guide
Here's a guide to the 4 categories of multi-function copier machine (also called Multi-Function Peripheral or MFP):
AIO MFP. This copier is designed for individual use. It already has a network capability but what is usually lacks is a built-in memory.
SOHO MFP. This model is for small office/home office. It features an internal memory, automatic document feeder, and security functions.
Office MFP. This copying machine is the preference of many large and midsized businesses. Its networking capability is very efficient and can be extended to an entire floor. Among its features are document-editing, advanced scanning, data encryption, and superior security functions.
Production MFP. This model is the largest and capable of the heaviest workload. It features advanced document-finishing capabilities such as collating, stapling, binding, 3-hole punching, and saddle-stitching. These MFPs are the most expensive .
With Clear Choice Technical Services, you don't have to settle for something less just because you are renting. Your need for a copier may only be for a number of days or weeks, but we are still providing you to select from the world's best copier brands to suit your purpose:
Konica Minolta
Ricoh
Canon
Sharp
Brother
Kyocera
Xerox
Panasonic
Samsung
HP Laserjet
Toshiba
OCE
NEC
Imagistics
Pitney Bowes
Savin
Gestetner
Copystar
It will also be most helpful to consider specs to find the right copier for your business:
Paper supply/volume. The paper tray of an AIO copier may only hold up to 100 sheets. Meanwhile, a production MFP can accommodate as much as 500 sheets in its tray and up to 2,000 in its multi-level cassettes.
Paper size. An AIO typically prints on standard and legal size. With higher-end copiers, they accept variety of paper sizes including envelopes.
Print speed and copy speed. Print speeds among digital copiers now range from 20 up to 100 pages per minute. There are also two types of copier scanning: simplex and duplex with the former capable of 120 scans per minute and the latter almost double.
Toner. Monochrome toner is cheaper than color cartridges. With color, four cartridges are required for printing: black, cyan, magenta, and yellow. Toner is among the most expensive consumables that must be carefully weighed in when you make your budget.
Digital copier features. Many models have standard features such as fax, scanning, and emailing. Other copiers have more specialized functions such as duplexing, editing, binding, wireless connectivity, transparency interleaving, etc.
Networking capabilities. A great advantage for work-groups.
Copier Maintenance Service Miami FL:
We are the Best One Stop Shop for Document Management Systems and Solutions
Clear Choice Technical Services has more than 60 service locations in the US. We service almost all copier brands and other office equipment.
Our company also sells state-of-the-art document management systems from copiers and printers to fax machines, plotters, and scanners. We are also a dealer of high quality consumables, software's, and office supplies.
Call(305) 203-0533 and get the best quote! Everything you need, you'll find in Clear Choice Technical Services!